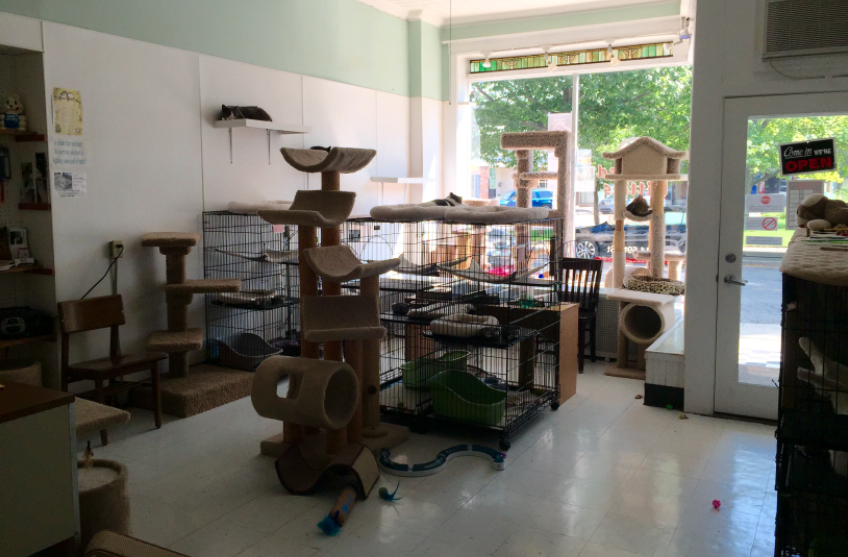 Adoption Center Update 1/14/21 — COVID-19:
Kindred Kitties is working diligently to be socially responsible and protect the public, our volunteers, and our cats during this unprecedented time. As we follow the state and federal level recommendations in response to the COVID-19 pandemic, we wanted to update you on what is happening at Kindred Kitties during this time.
Our Adoption Center is open by APPOINTMENT ONLY.
Volunteers/Visitors
The individuals you see in the Center have been scheduled to care for our resident cats.  There will be no drop-in volunteering or visitation for now.  For questions regarding the volunteer schedule, call 262/605-0533. Appointments to visit adoptable cats at our adoption center will be by appointment only on Wednesdays 2-4pm, Fridays 2-4pm, and Saturday 12-3pm. To schedule an appointment to visit our adoptable kitties, please call 262-605-0533.  Please note, the majority of our adoptable cats reside in foster homes.  
Surrender Requests
We do not do direct intake into this Adoption Center.  Please email your surrender requests to info@kindredkitties.org with as much information as possible.    We will do our very best to contact you as quickly as possible.   We are still doing intake of new cats and kittens based on space availability within our foster network.
Adoptions
Learn about all of our available cats and kittens on our website at www.kindredkitties.org under the "Adopt" tab.  You will also find information on adoption fees and the application process under the "Adopt" tab.  Currently, all cat 'meet & greets' for kitties in foster homes will be arranged by appointment only for those who have an approved adoption application.
Giving Opportunities
We very much appreciate all the support you can give us.  Please consider an online monetary donation at www.kindredkitties.org to help us meet our most critical needs.
If you are interested in donating food and/or supplies, please contact 262/605-0533 to arrange for a drop-off time.
Note:  At this time, we are not taking any towels/linens/bedding.
If you have any further questions, please contact us at info@kindredkitties.org.  We are still reviewing applications received for our adoptable cats, and as things evolve in the community, we are determining the best and safest way to facilitate adoptions of our cats.
Adoption Center Information
While most of the kitties in our care reside in our foster homes, our adoption center provides a free-roaming environment for some of our adoptable kitties while they look for forever homes.  It also provides a safe place for a few "permanent resident" kitties who are considered un-adoptable due to behavior or medical issues.
We rely on the generous time and help of dedicated volunteers to clean and care for our kitties each and every day.  There is always a need for volunteers, especially to assist in the cleaning of our adoption center. For current volunteer opportunities, click here.
Come visit our adoption center to interact with some of our "adoptables" and find a new companion or just if you just need a kitty "fix"!
Kindred Kitties Adoption Center Contact Information
Address:
614 – 59th Street
Kenosha, WI  53140
Phone:
262-605-0533
Email:
info@kindredkitties.org