A Vision of the Future for Kindred Kitties
In the fall of 2019, at a very special gala event, Kindred Kitties kicked off its building fund campaign.   Since that time, we've been moving 'paw by paw' toward our FIVE-YEAR GOAL of $750,000 – anticipating a pace of 20% of the needed total funding each year.  In spite of the many challenges that we as a community encountered during the past year, and without the capability of even holding an in-person fundraising event, we were still able to maintain the momentum we needed to reach our annual goal.   For 2020, we were given a huge boost due to the extreme generosity of an anonymous donor who established a Matching Fund Challenge to lead us through the year–a dollar-for-dollar match up to a total of $95,000.  And you, our ever-loyal supporters–met that challenge with enthusiasm.  Because of the donations we've received and with the match of those funds, we have now exceeded 40% of our five-year goal!!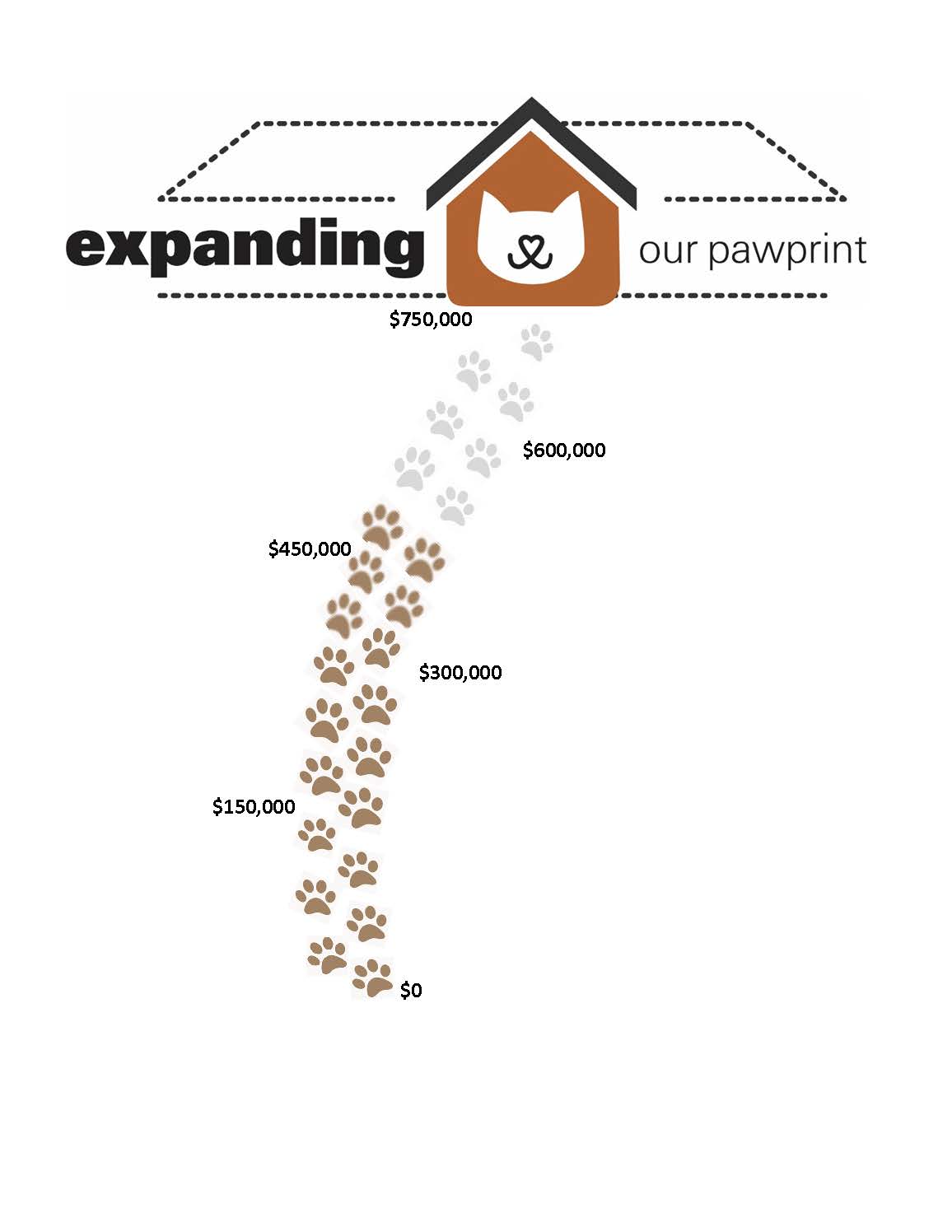 Our current building continues to serve us well, but we are becoming more and more aware of the need to have a location which can provide us with much greater functionality to better meet our needs.   We need an expanded space that is easier to maintain and can provide separate, specialized areas to carry out our diverse activities more efficiently and effectively.
We ask your continued support to help us take some GIANT steps forward in the coming year as well, to move us even closer to the reality of the exciting vision of our future!